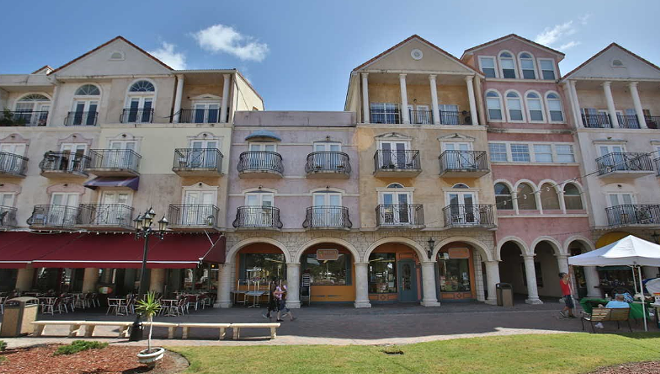 Photo via circlepixvideo5/YouTube
European Village
A Palm Coast resident fell four stories after falling from his neighbor's balcony while he was trying to jump into his own.
On Tuesday, July 26, Ralph Wolff was locked out of his apartment at
European Village
in Palm Coast, when he asked his neighbors to let him in then attempted to jump from their balcony to his. The 69-year-old ended up falling four stories and landing on a chair, the Flagler County Sheriff's Office said in a release, according to
The Daytona Beach News-Journal.
Wolff is seriously injured but none of his injuries are life-threatening.
Flagler County Sheriff's Office spokesman Jim Troiano "advised residents in similar predicaments to call management to unlock their homes and avoid attempting such jumps at living units above ground level," says the
News-Journal
.