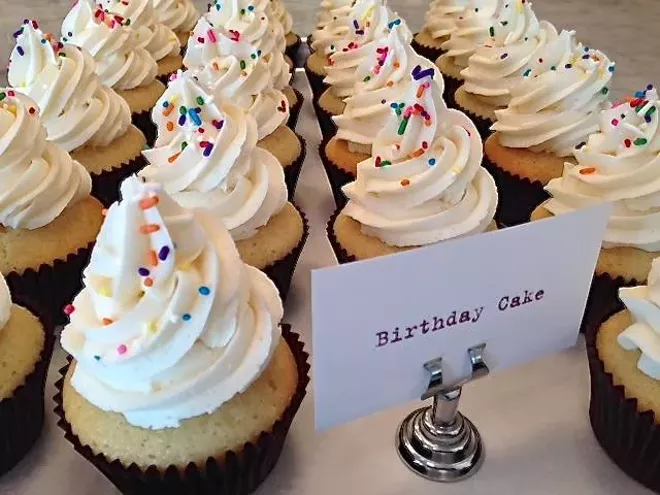 Photo courtesy Blue Bird Bake Shop via Twitter
Get one of these cute Birthday Cake cupcakes (or any other flavor BBBS has been turning out for the last six years — hello, High Hat!) for just $2 on Saturday during
Blue Bird Bake Shop
's sixth birthday celebration.
During the day, BBBS will also unveil some new flavors, new merchandise and a whole host of surprises for visitors.
Wear your top hat or Blue Bird Bake Shop T-shirt and get a free cupcake. Our off-the-record suggestion: Get yourself a cupcake and then go next door to
Kelly's Homemade Ice Cream
and have cake and ice cream to celebrate Audubon Park's original cupcakery.
Blue Bird Bake Shop
3122 Corrine Drive
407-228-3822
bluebirdbakeshop.com