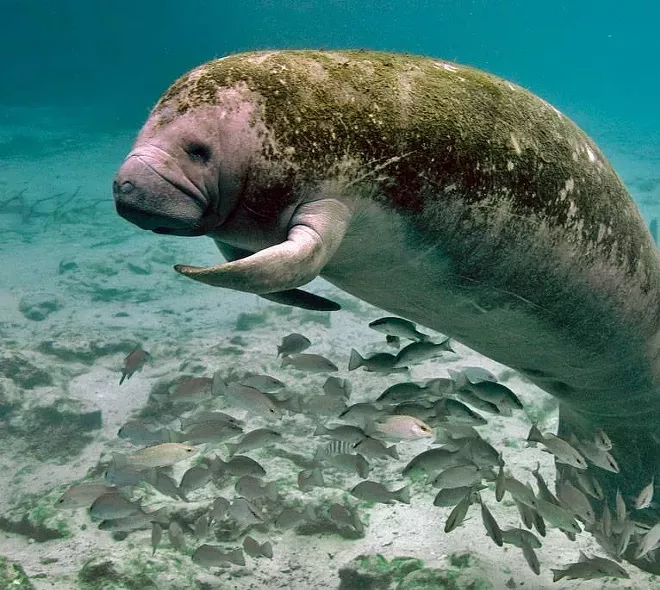 Photo via U.S. Fish and Wildlife Service/Facebook
Manatees are dying at a higher rate this year due to boat-related incidents.
The
Florida Fish and Wildlife Conservation Commission
has reported 71 boat-related manatee deaths as of July 22, accounting for 21 percent of manatee deaths so far this year.
This is higher than the FWC's 5-year average for manatee mortality of 51 deaths or 17 percent of total average deaths.
The Save the Manatees Club told the
Naples Daily News
that the increase in seacow deaths is a result of more boats being in the water due to hot summer temperatures, cheaper gasoline prices, and a better economy.
Naples Daily News
also reported that Lee County has had the most boat-related manatee deaths this year, with 11 counted as of July 22. Volusia and Monroe counties are tied for second place with 7 deaths each.
So far, the FWC has reported a total of 336 seacow deaths this year, with the most deaths being perinatal, watercrafts, and other
undetermined causes
.