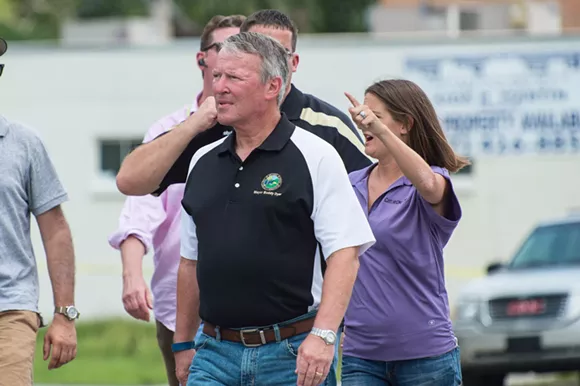 Orlando mayor Buddy Dyer says the City should purchase Pulse, the gay night club where 49 people were shot and killed last June, and eventually create a memorial.
"At some point I think the city needs to gain control [or] purchase the Pulse site and then make some determination, with a lot of input, on what a permanent memorial might look like," Dyer said Wednesday in an interview with
WMFE
radio.
The mayor also said the site should remain untouched for at least a year so that visitors can see that it is exists. "I think we need to determine some period of time that we leave it exactly as is with some adequate fencing," said Dyer, "because there will be people that want to travel here to see it as it exists."
You can listen to the interview in it's entirety
here
.