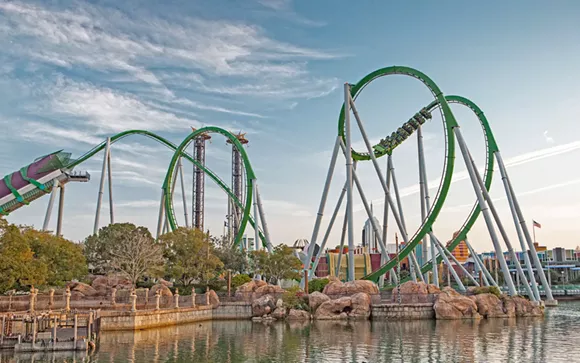 Almost one year after the Incredible Hulk coaster closed for refurbishments at Universal Studios Islands of Adventure, the popular thrill ride is officially smashing again.
According to the
Orlando Sentinel,
the ride is now open to the public.
Since last September, the roller coaster has been undergoing a complete overhaul, with all new track, new trains, a new entrance, a new story line, an updated queue and even an original ride score by Patrick Stump, the frontman of Fallout Boy.
Happy smashing.