Photo via Hearts of Reality
Seeing your favorite reality TV contestants through your TV screen is one thing, but getting to meet the actual people who toughed it out on a deserted island or battled it out in a house full of drama for money is whole different story.
According to
People Magazine
, 100 reality TV stars, from shows like Survivor, The Amazing Race and Big Brother, will be in Orlando for the eight annual
Hearts Of Reality
, a fundraiser for Give Kids the World.
Some of the notable reality tv stars confirmed to appear are YouTuber Tyler Oakley,
The Amazing Race
26 winner Laura Pierson and MTV's
Road Rules:USA
host Mark Long.
You can see the full list of participating reality stars
here
.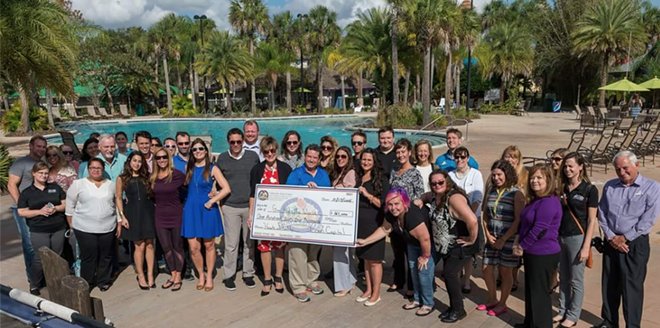 Photo via Hearts of Reality/Facebook
Hearts of Reality, a nonprofit resort in Kissimmee for children with terminal illnesses and their families, raised over $160k for Give Kids the World, a stark increase to the $40k raised in 2012.
The three-day fundraiser will feature a themed Pirate dinner, an '80s themed party and a whole bunch of celebrity sightings and autograph signings. In fact, if you're willing to shell out $75 you can get a special combo ticket that lets you into the autograph signings and the 80s party.