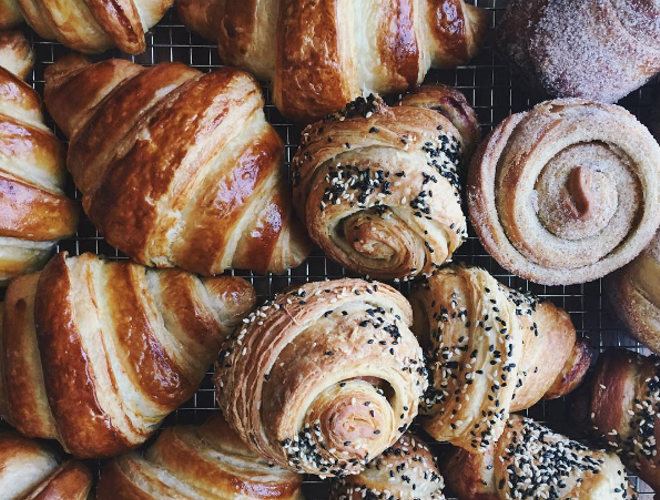 photo via @ILoveButtermilk on Instagram
An assortment of Buttermilk Bakery pastries
We've been holding off on talking too much about Buttermilk Bakery's new brick-and-mortar shop, because technically they are still in soft opening mode. So phone first, but it's a pretty sure bet you'll find the Buttermilk Bakers at work between 10 a.m. and 3 p.m. on Saturday and Sunday.
photo via @ILoveButtermilk on Instagram
The interior of Buttermilk Bakery's new digs in Winter Park
Behind the glass in the new shop, there's always an assortment of the sweet and savory treats that Buttermilk's become known for in its pop-ups and market appearances in last couple of years, but they're serving lunch too. (Last weekend we tried a fried eggplant-and-mushroom banh mi with house-made pickled vegetables and lime aioli on their own ciabatta, which was basically insane.)
So far our favorite treat is the quince-and-manchego croissant. It's like their take on a Cuban guava quesito – a gourmet, French pastry/Spanish filling take. The manchego cheese is far forward in the flavor profile, with just enough sweet quince paste cutting the richness, and the pastry is so lushly laminated that butter practically squirts out when you bite into it.
Alongside a cup of the Lineage Roasting coffee they're currently brewing, it's a pretty great start to a lazy weekend day.
Buttermilk Bakery
1198 Orange Ave., Winter Park
321-422-4015
buttermilk-bakery.com