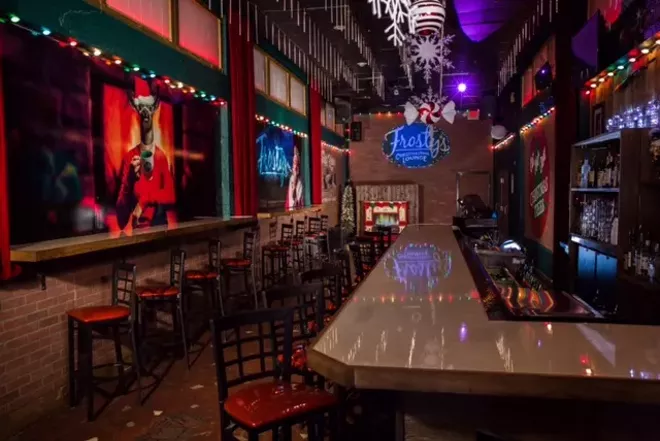 Photo via Frosty's Christmastime Lounge
Rip the sleeves off your best Christmas sweater because
Frosty's Christmastime Lounge
, a bar where Christmas lives forever, opens tonight in downtown Orlando.
This new yuletide watering hole, which will feature drinks like "Craft Snow Cones," comes from Beacon Hill Group's Mark Angelo and Todd Ulmer, the guys behind bars like Stardust Lounge, Mucho Orlando, Mucho Liquor Store and Aku Aku.
"Who doesn't love Christmas? It means good times. Family, and friends," said Ulmer to the
Bungalower
. "Orlando has a big bar market already, this is something that will help it stand out."
The bar opens at 7 p.m.
Frosty's Christmastime Lounge
50 E. Central Blvd.
407-969-0911
frostys-orlando.com
Photo via Frosty's Christmastime Lounge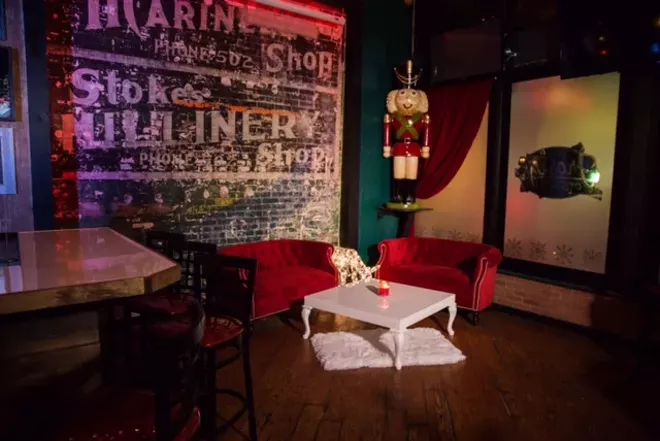 Photo via Frosty's Christmastime Lounge
Photo via Frosty's Christmastime Lounge