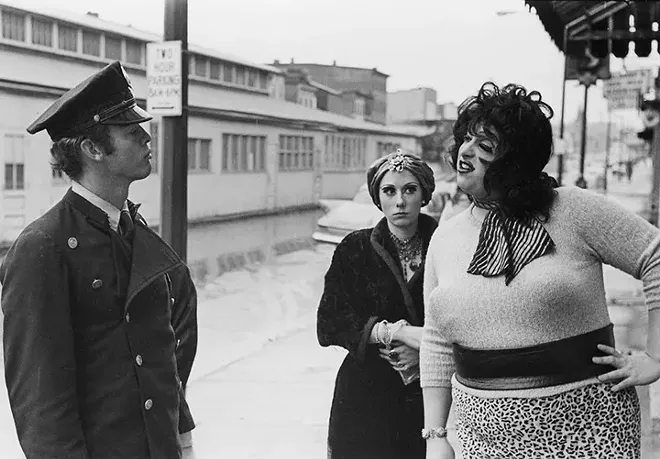 First off, let's do the standard warning that just because you liked the Hairspray remake (and/or musical), it doesn't mean that every John Waters film is going to be up your alley. Particularly his earlier films: reels of punk cinema that still pack a visceral punch to this day.
Multiple Maniacs
, John Waters' second feature film from 1970, finds him a fully developed filmmaker early on; all of his obsessions, themes, and indeed even repertory cast present and gloriously accounted for. Starring the inimitable Divine, Maniacs, even more than Pink Flamingos, is a gigantic "fuck you" aimed at suburban, straight, white America. Reveling in all things transgressive – murder, blasphemy, sex, drugs, cults –
Multiple Maniacs
is still a spectacle more than four decades on. But here's the thing that most people miss about Waters' early works: Hidden deep under the filth was a heart of gold. These are DIY primers, testaments to the fun and magic of creativity on the fly and on the run. Divine and the "Dreamland" actors may have looked like a bunch of freaks and weirdos to the world at large, but Waters saw their beauty, and he made them stars.
11:59 p.m. Friday-Saturday, Aug. 26-27 | Enzian Theater, 1300 S. Orlando Ave., Maitland | 407-629-1088 |
enzian.org
| $11