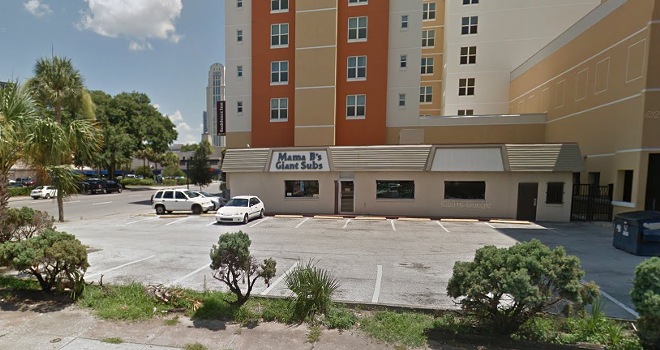 Mama B's held out from developers for years, but now the battle for the corner of Orange and Colonial is soon coming to an end.
According to
Orlando Sentinel's
Growth Spotter
, the owners of the beloved sandwich shop want to retire and are now looking to sell off their 0.211 acre
downtown property
, as well as their second property at 1101 South Orange avenue, for an estimated $1.2 million each.
"In short, they're retiring after a very long time. The family has been in the sandwich business for more than 30 years," said realtor Edward Johnston to Growth Spotter. "They're looking to sell everything, this isn't a sale-leaseback."
There's currently no details on whether or not the sale price includes the business and interior assets.