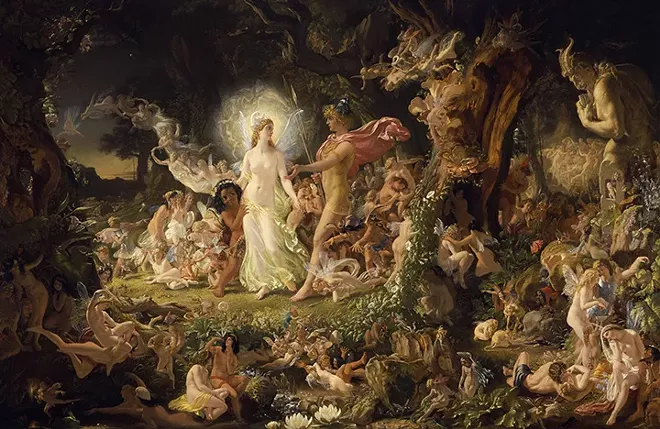 Sir Joseph Noel Paton
"The Quarrel of Oberon and Titania"
Weekends in September just got a whole lot more Shakespearean at Stonewall Bar. The recently renovated gay bar is hosting a modern, gender-bending retelling of the Bard's
A Midsummer Night's Dream
on their covered back patio. Produced by Unseen Images Theatre and Howler's Theatre, it's a rare opportunity to see the classic comedy production in its intended outdoor setting. There may not have been a bar attached to Billy Shake's Globe Theatre back in the late 1500s, but Puck's mood-altering pixie dust could easily translate to a modern-day Bud Light. Just don't sprinkle any in your eyes: We want you to experience a lighthearted tale of young loves duking it out with a mischievous fairy, not a lager-fueled trip to the ophthalmologist.
7:30 p.m. Fridays and Saturdays through Sept. 24 | Stonewall Bar, 741 W. Church St. | 407-373-0888 |
stonewallorlando.com
| $22