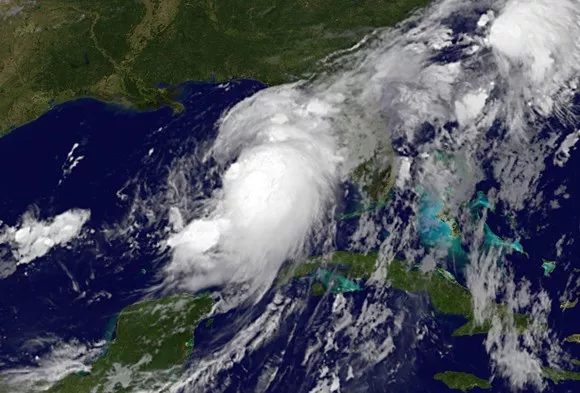 Let the hurricane parties begin, Tropical Storm Hermine has now reached official hurricane status, says the National Hurricane Center.
The NHC made the announcement at 3:00 p.m., Thursday, September 1, after data from the USAF Hurricane Hunter showed sustained winds over 75 mph, making this a category one hurricane.
At this point, you might want to strongly consider stocking up on water, baby supplies, nonperishable food, first aid supplies, or at least beer. For more ways to be prepared,
Ready.gov
has a very thorough hurricane supply checklist.
You can get the latest information on Hermine by going to
nhc.noaa.gov
.