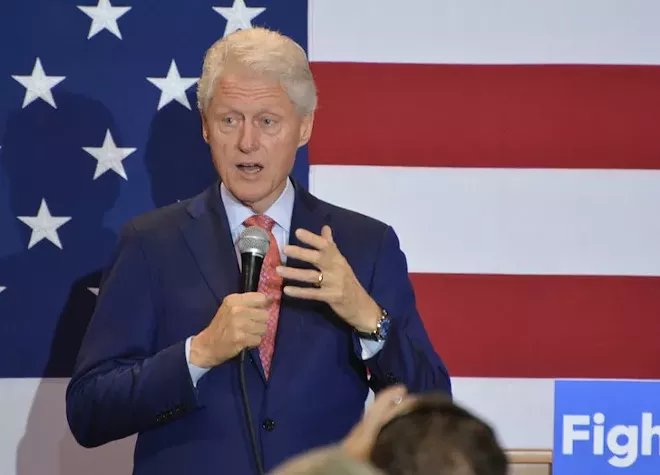 Former president Bill Clinton will be in Orlando this upcoming Wednesday rallying with Hillary Clinton supporters the day after the Democratic presidential nominee plans to speak in Tampa.
In Orlando, Clinton will discuss "why our nation needs a steady, experienced leader who is ready on day one, and Hillary Clinton's plans to keep our nation safe."
The event is on Wednesday, Sept. 7, but a location and time have not been determined. You can still sign up to get tickets for the rally
here
.