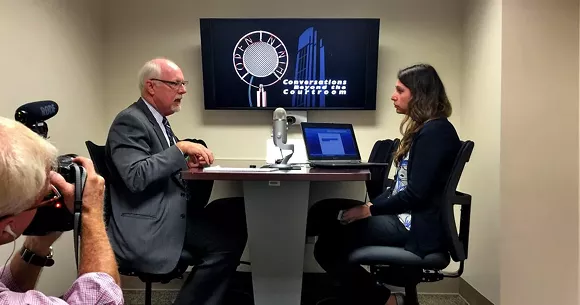 A new local podcast lets listeners into the inner workings of Orange-Osceola courts and the judicial system at large.
"
Open Ninth: Conversations Beyond the Courtroom
" may sound like it's thirty minutes of legalese, but it actually features Ninth Judicial Circuit Court Chief Judge Fred Lauten interviewing interesting subjects about life in and out of the courts. In one episode, Lauten interviews Florida Supreme Court Chief Justice Jorge Labarga about escaping Cuba, while another episode features Lauten speaking with an expert on the technology challenges facing the judicial system.
Lauten tells
Orlando Sentinel
courts reporter Elyssa Cherney that the podcast "aims to demystify the courts and personalize judges" to the local community. Lauten even
interviews
Cherney on the podcast about journalism as she tries to interview him about the podcast, which may sound a little weird, but it's pretty insightful.
You can download the podcast on iTunes
here
or listen to it online
here
.