Harley Streten, aka Flume, made a memorable stop in Orlando last night as a part of his world tour. The concert comes after the release of his second studio album,
Skin
, which includes features from Vic Mensa, AlunaGeorge, Beck, Little Dragon and others, giving it a more mainstream edge than his independent debut album.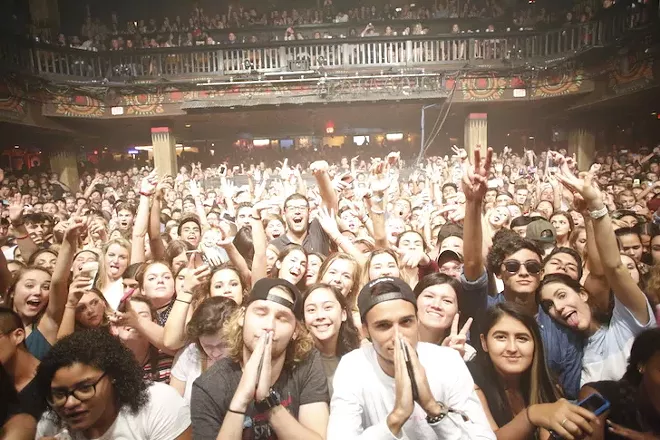 Flume's musical influences originated from his home country, Australia, where he started out making hip-hop beats as a hobby. His demeanor as an award-winning musician seems to still reflect the sense of artistic exploration he's had since he first touched a synthesizer.
Flume seems to always find ways to create something unique and original, and his latest album proved just that. But when a shockingly original sound becomes appropriated by other artists, it may be hard to find a new sound with an equal tone of originality.
Nonetheless, Flume's performance at House of Blues showered Orlando with unique sounds and amazing beats that reflected his ever-evolving style and demonstrated his influential place in the industry.