The United Launch Alliance (ULA) launched their Atlas-V rocket into space Thursday, sending NASA's small robotic spacecraft on its way toward an asteroid to collect potentially valuable minerals and data. The OSIRIS-REx program, short for Origins, Spectral Interpretation, Resource Identification, Security-Regolith Explorer, is the first mission in the United States to sample an asteroid via spacecraft.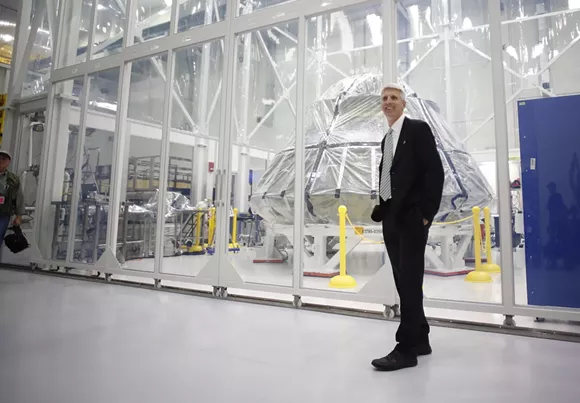 photo by Joey Roulette
NASA's Orion Production manager, Scott Wilson, explains the mechanics of the Orion Crew Module and details the prospect of the 2018 manned mission.
photo by Joey Roulette
Orion Crew Module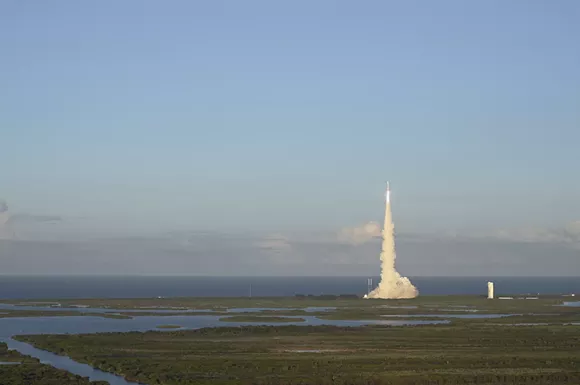 photo by Joey Roulette
OSIRIS-REx will travel to a near-Earth asteroid called Bennu and bring a small sample back to Earth for study. The mission launched at 7:05 p.m. EDT Thursday, Sept. 8, from Cape Canaveral Air Force Station.
The domestic feat attracted attention from around the world. Among the supporters at the OSIRIS launch was Bill Nye, CEO of the Planetary Society (and everyone's favorite childhood superstar). Nye praised the mission for its importance as a major step in the timeline of space exploration. When asked about the political future of spaceflight, Nye passionately urged our future elected officials to not "reset" space advancements: "Do not erase everything that has come so far."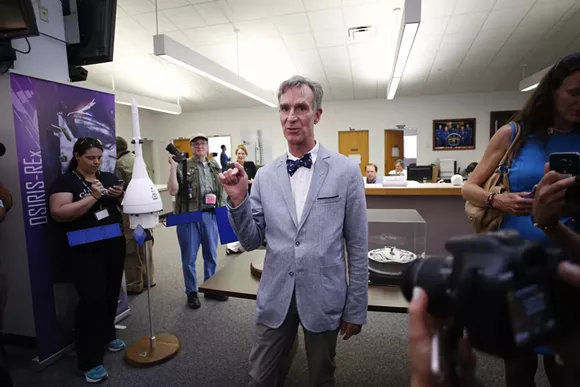 The celebrity scientist did not identify a preference out of the two leading presidential candidates, but said he hoped that whoever wins the election will have a favorable, enhanced position on space exploration.
NASA hosted a number of activations in the days leading up to the launch. On Tuesday, Dr. Barry Geldzahler revealed a trio of massive satellites that will increase the accuracy of detecting near-earth objects such as asteroids and comets. These radar systems will be used to detect asteroids like Bennu, the rock NASA will be surveying through August 2018.
photo by Joey Roulette
NASA's chief scientist and chief technologist, Barry Geldzahler, introduces a high-power radar system that can detect asteroids and comets 100,000 times more accurately than telescopes.