photo by Cielo's Photography
Happy National Guacamole Day! There's no way you're celebrating it as hard as this Orlando couple.
photo by Cielo's Photography
Angela Gallo and Manuel Rosario went to Chipotle on their first date.
According to Gallo
, "Our first date together was spent sharing burrito bowls and fighting over chips & guac." (Love means never having to say you're sorry ... for stealing your S.O.'s guac.)
photo by Cielo's Photography
They've been together for five years, and Chipotle is still a part of Angela and Manuel's weekly routine.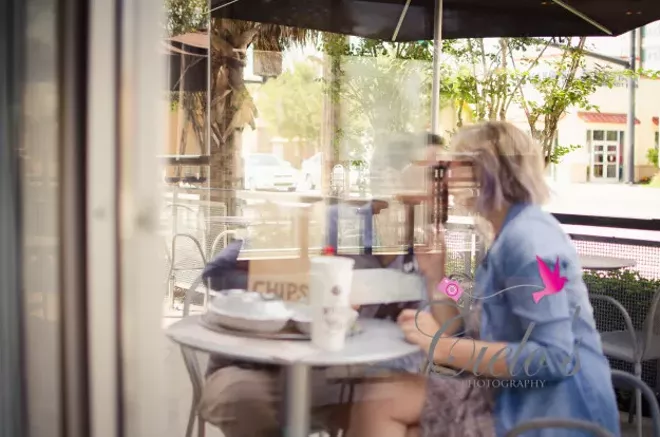 photo by Cielo's Photography
The best part? They emailed Chipotle's corporate offices first to get the OK, and: "The next day I received an email from Danielle Moore, the public relations and communications manager at Chipotle. She told me that not only would we be able to take pictures at the store, Chipotle would love to cater our wedding at no cost!"
photo by Cielo's Photography
When we asked Angela today how they'd be celebrating Guacamole Day, she said, "We had no idea it was today! Thanks for letting us know, it should come as no surprise that we'll be bringing our little family over to Chipotle!"
These two are nothing if not committed. Dawwww.
photo by Cielo's Photography