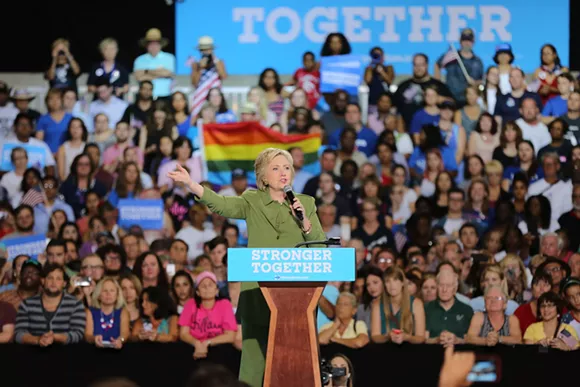 Democratic nominee Hillary Clinton is coming to Orlando again this Wednesday.
The former Secretary of State will be rallying on Sept. 21 at an undetermined location in the city, according to her campaign. Supporters can still sign up to attend the event on her
website
.
"[Clinton] will discuss her vision for an America that is stronger together and to build an economy that works for everyone, not just those at the top," the event says.
With Election Day a mere 49 days away, both Clinton and Republican nominee Donald Trump have yet to capture a majority in Florida.
Polls
show the two politicians virtually tied in the Sunshine State.
UPDATE:
Clinton will be going to the Frontline Outreach Center on 3000 C.R. Smith St. from 2 p.m. to 3 p.m. Doors open at noon.