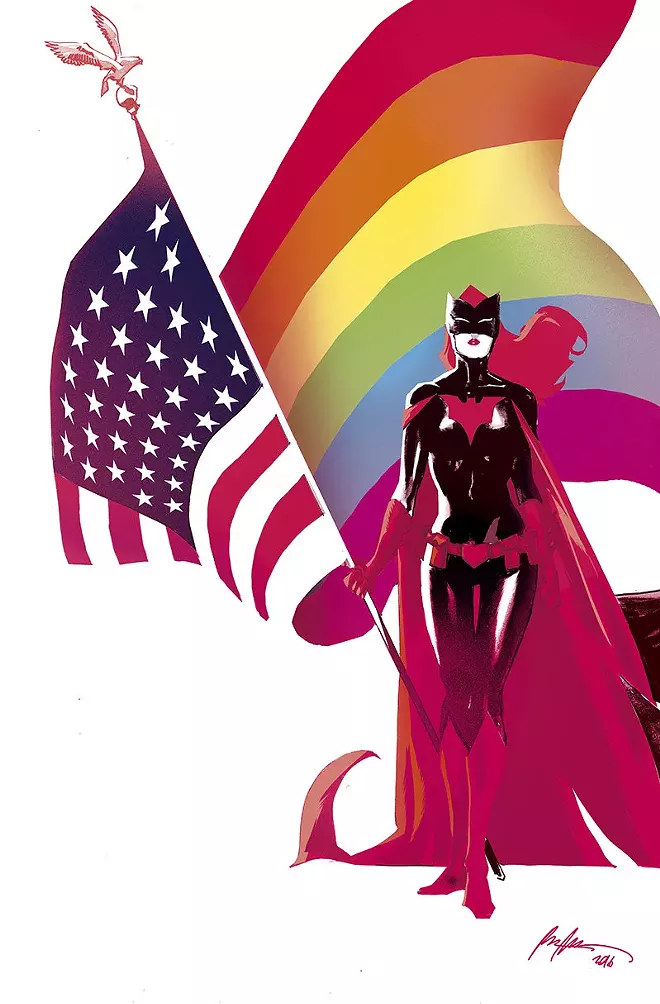 Comic creators at DC Comics and IDW Publishing are teaming up to produce a new book benefiting the victims of the mass shooting at the gay nightclub Pulse that killed 49 people and injured 53.
The
New York Times
reports the 144-page comic book will be called
Love Is Love
. Proceeds from the $9.99 cover price will be donated to Equality Florida and the fund for Pulse survivors and victims' families. The publication will contain more than 100 stories, and is expected to be out by December.
Marc Andreyko, the comic book writer who organized the project, is known for his work on comic series including
Manhunter
and
Batwoman
. The
Times
reports Andreyko is collaborating with artists such as Damon Lindelof, co-creator and producer of the television series
Lost
; comedian Patton Oswalt; comic book artist Phil Jimenez; and French comic book artist Olivier Coipel.