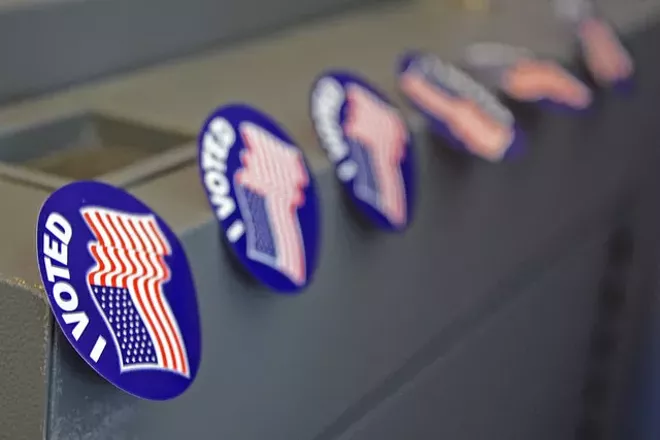 The last day to register and make sure your voice will be heard in November's general election is Tuesday, Oct. 11.
Regardless of which presidential candidate you plan to vote for, we can all agree on one thing: The election on Tuesday, Nov. 8, is extremely important, and it's essential that everyone has a say.
Unlike Florida's recent primaries in August, you don't have to be registered with the Republican Party, the Democratic Party or any other third party to vote for your favorite candidate or ballot amendments. For the general election, you just have to make sure you are registered on the voter rolls.
Orange County voters can register at the Orange County Supervisor of Elections Office at 119 W. Kaley St., or print an online application and mail it to the office by Oct. 11. Here's an
English version
and a
Spanish version
of that application. The mailing address for the Orange County office is PO Box 562001, Orlando, FL 32856-2001.
If you can't make it to Supervisor of Elections office, federal and state laws allow you to register at drivers license offices, public libraries, centers for independent living, WIC offices and Florida Department of Children and Families offices.
For more information, click
here
.