As of tomorrow, you only have one more week to take full advantage of the three-course $33 prix fixe menus around town at some of our best restaurants for
Magical Dining Month
.
If you haven't hit up
Artisan's Table
downtown in the Plaza building yet, here are
six dishes from the MDM menu
to prove that you should have this dining spot at the top of your to-do list before the deal's over.
Appetizers:

Roasted red and golden beets with crispy goat cheese croquette and micro greens, drizzled with balsamic glaze. A classic combination that never goes awry. The warm goat cheese is ethereal.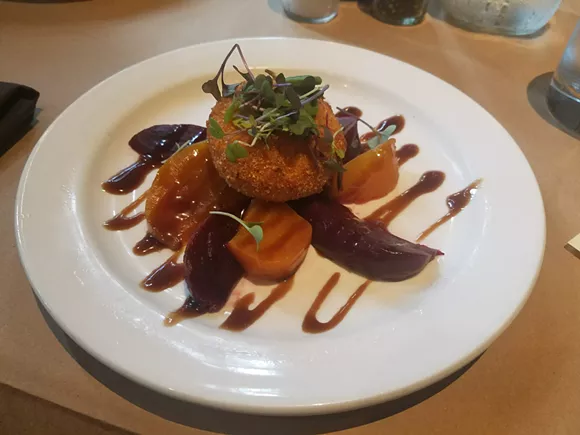 Short rib "poutine" with braised and shredded short ribs atop confit fingerling potatoes and topped with apple-ginger jus and Gorgonzola.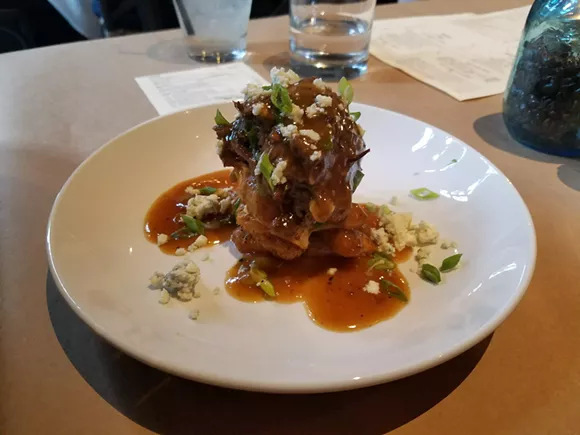 Entrees:
Petit strip steak with half a marrow bone, roasted potatoes and gigantic asparagus spears. Ask the kitchen to wrap up that marrow bone when you've scraped it clean and you'll have one happy pooch at home.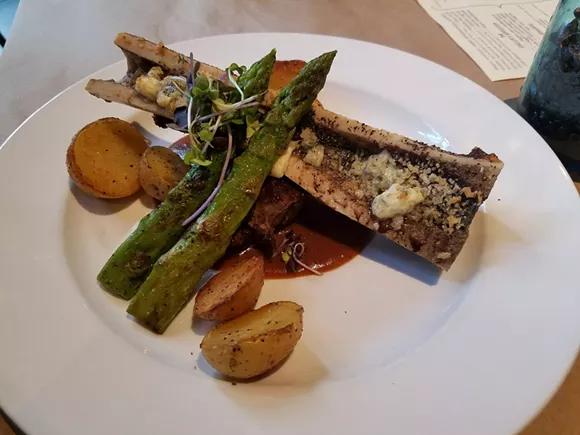 Pan-seared duck breast (cooked to a nice medium temperature) with sautéed baby zucchini and jasmine rice. The duck is marinated in blood-orange juice, and the acid from the citrus helps crisp up the skin nicely. Winner winner ducky dinner.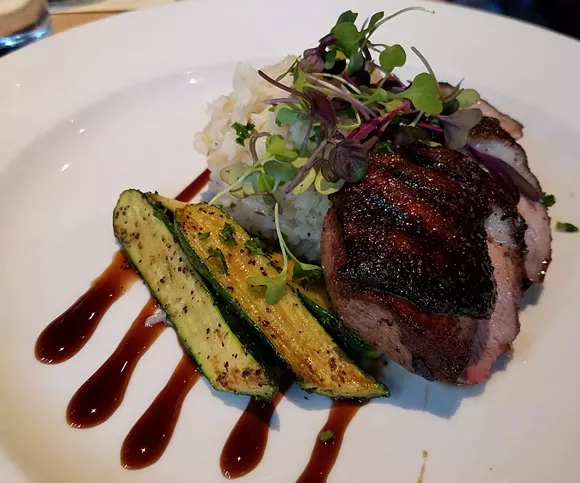 Desserts:
Chocolate mousse cup in a chocolate shell topped with berries. Smooth and rich. That chocolate cup is a tough one to crack, though. Flip it over and give it a good
thwack
with the back of your spoon if you want to eat it. Which of course you do.
Tres leches
cake unlike anything you've had before. It's angel food cake, which is brilliant, filled with sliced strawberries and topped with a burnt meringue (a little gritty, but willingly overlooked).