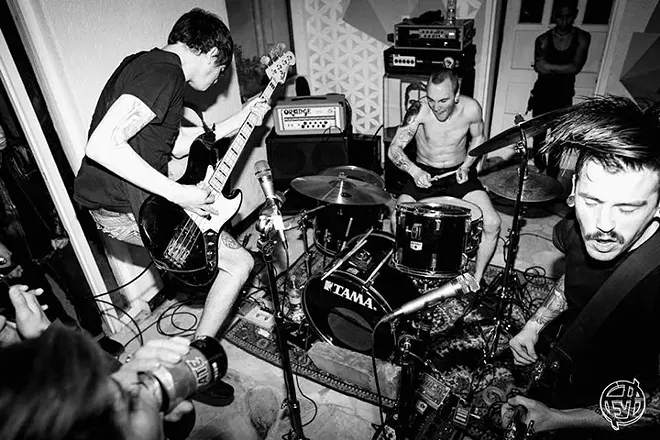 French hardcore spellcasters Birds in Row are that refreshing rarity in an age of media saturation that even reaches to the farthest corners of the underground: an enigma. Largely eschewing full-band photos, keeping the identity of band members vague (lineup changes come and go, the band continues undeterred), they maintain a level of cryptic obscurity that would make even a black metal band nod their heads appreciatively (but dourly).
They explain simply, "It's not about some individuals, but songs, ideas, points of view that our three lives have in common." Maybe the time and space Birds in Row have freed up in their psyches has allowed them to fully concentrate on their music, a collective outpouring of total frustration, desperation and melancholy that mixes raw, serrated power with a skewed, discordant elegance. Hardcore, post-rock, krautrock, metal and noise all combine in a sad and urgent dance on their most powerful statement yet,
Personal War
. What's on the other side of the veil? Find out here.
with Frameworks, Axis, Arms | 7 p.m. Tuesday, Oct. 4 | Uncle Lou's, 1016 N. Mills Ave. | 407-898-0009 | $7