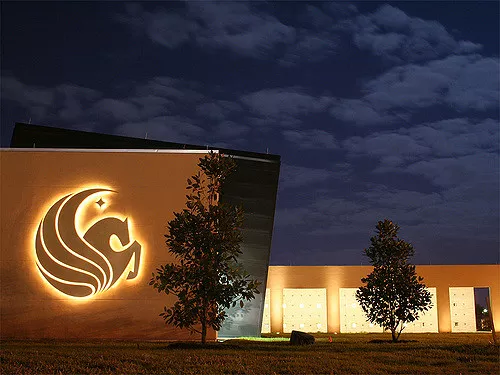 In the words of Florida's favorite senior citizen, Sophia Petrillo, "a hurricane's a-comin,'" and Central Florida's public schools and colleges aren't taking any chances with Hurricane Matthew.
The University of Central Florida, Valencia College and Seminole State College will closed Thursday and Friday, according to all three colleges. At UCF, classes will end at 3 p.m. on Wednesday, and all university operations will cease at 5 p.m. At Valencia, classes on Wednesday, including evening classes, will continue as scheduled, but on Thursday and Friday, classes have been canceled. The Valencia campus will not reopen until Monday. The Seminole State campus will close Wednesday at 10 p.m. and reopen on Monday. Online and campus classes at Full Sail University are canceled until Monday morning.
The
Orlando Sentinel
reports public schools in Orange, Seminole, Lake, Osceola, Brevard, Polk and Volusia counties will also shut down Thursday and Friday because of the impending hurricane. All activities planned for Orange County Public Schools on and off campus are cancelled beginning Thursday and lasting through Sunday, Oct. 9, according to
OCPS
.