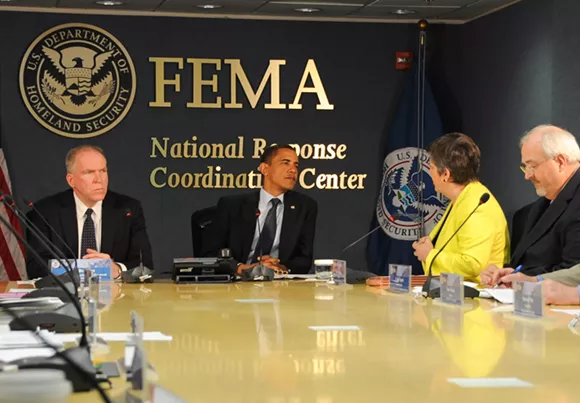 President Obama met today with FEMA officials regarding Hurricane Matthew.
He asked U.S. citizens to keep in mind that one of the poorest countries in the world, Haiti, is already suffering from a range of previous disasters, and has been hit "really hard by this storm."
"We anticipate that they're going to need substantial help," Obama said.
The president encouraged U.S. citizens to consider helping those "who didn't have a lot to begin with and are now getting hammered by this storm." Those willing can get more information by visiting the
Center for International Disaster Information
.
Obama also recommended that U.S. citizens in the path of Matthew visit
Ready.gov
for clear recommendations on how to stay safe. (
White House pool report)