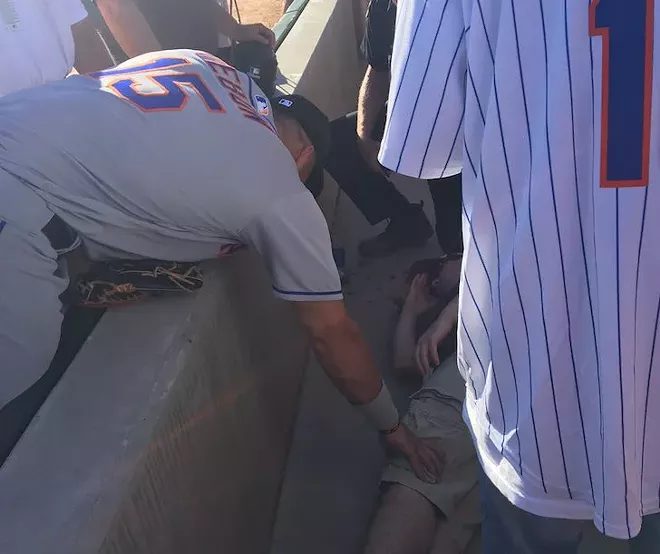 On the evening of that day, the first day of the Scottsdale Scorpions' season, the doors being locked where the disciples were for fear of the Fans, Tebow came and stood among them and said to them, "Peace be with you."
That's not what John 20:19-23 really reads, but it
should
after the miracle Tim Tebow performed Tuesday.
According to reports by ABC's
Kari Van Horn
, following his minor league baseball debut, the ex-quarterback went to the stands to sign autographs when a fan appeared to have a seizure. Tebow, being Tebow, placed a hand on the man and prayed over him.
Much to the surprise of those around him (and modern science), the man became responsive after Tebow said his prayer.
Tebow might have also
gone hitless and slammed into a wall
on opening day, but all is forgotten when you're the long-lost son of God.