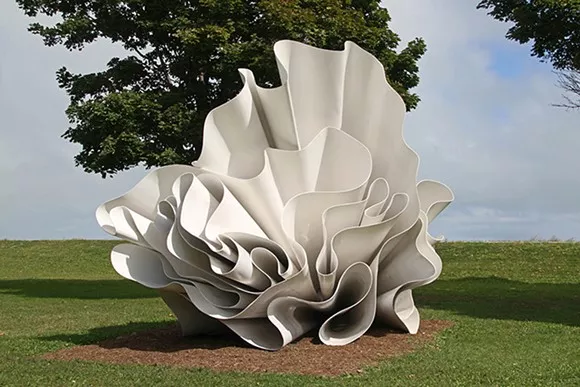 "Waltzing Matilda," by Alice Aycock
The Mennello's sculpture garden gets new additions from three significant artists this week. Alice Aycock's two sculptures, "Waltzing Matilda" and "Twin Vortexes," were created as part of an extensive outdoor exhibit in Manhattan, and the artist credits the wind and the frenetic energy of city life in New York City for their inspiration.
The exhibition also features horse sculptures by Deborah Butterfield, a series of metaphoric self-portraits representing deeply ingrained feelings of strength, beauty and inherent spirituality. Installations from Orlando- and Aspen-based Barbara Sorensen are also displayed; the recent acquisitions are largely inspired by nature and the "diverse materiality of our ever-changing environment." Sorenson will also be creating a site-specific installation that will continue her experimentation with materials, movement and form.
through Jan. 8, 2017 | Mennello Museum of American Art, 900 E. Princeton St. | 407-246-4278 |
mennellomuseum.com
| $5