Acai and oatmeal have been popping on the trendmeter for quite a while now, so it's no surprise that an eatery dedicated to the two
superfoods will open Thursday, Oct. 20, in Winter Park.
Create Your Nature
, by husband-and-wife team
Dan and Kim Dill
, will certainly attract the health-conscious, but the idea is to attract a less salubrious patronage, and from what this less-salubrious patron sampled, that shouldn't be a problem.
Given the açai cafe and oatmeal bar is situated in the
State Auto Body Building
on North Orange Avenue where
Foxtail Coffee
,
Bear & Peacock Brewery
and the
Winter Park Distilling Company
are also housed, attracting a new clientele should be quite easy.
The Dills have placed an emphasis on sustainability and environmentally friendly practices (the bowls fashioned from coconuts are cool), and many of their ingredients are sourced from such local outfits as:
We attended a media preview on Monday night. Here's a taste of what you can expect when Create Your Nature opens its doors this Thursday at 7 a.m.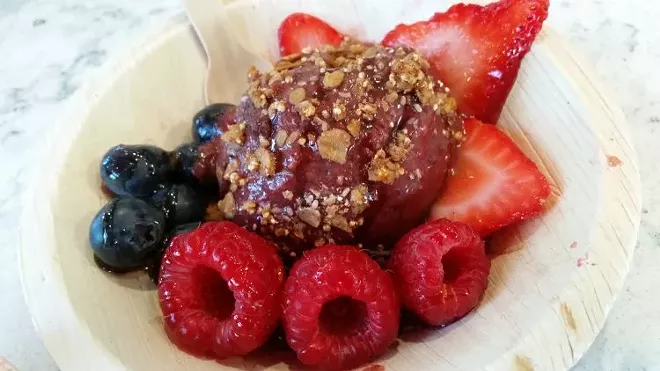 Raspberry/pineapple acai with granola, blueberries, raspberries, strawberries, local raw honey
Oatmeal with parmesan cheese, pecans, golden raisins, local raw honey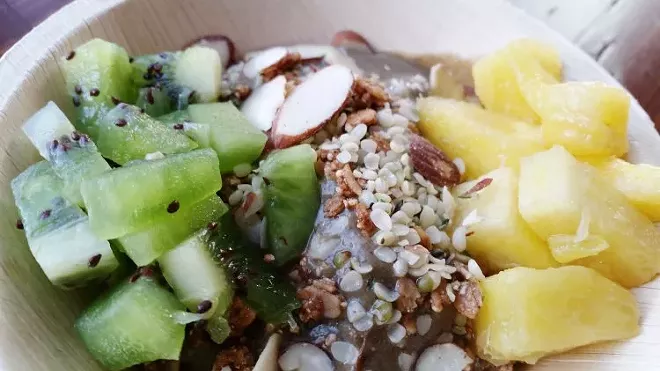 Pineapple/banana/avocado/spinach acai with granola, almonds, hemp seeds, pineapple, kiwi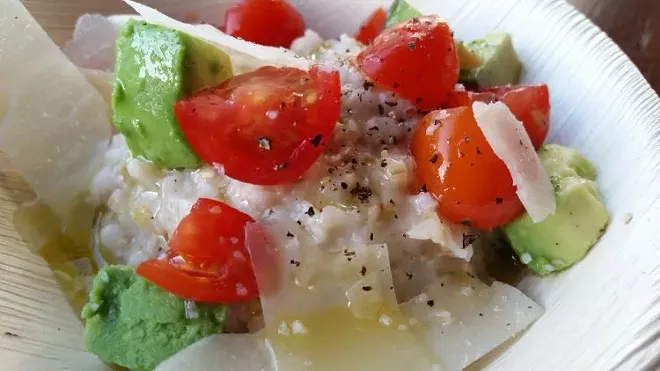 Oatmeal with diced tomatoes, avocado, parmesan cheese, basil olive oil, sea salt, cracked pepper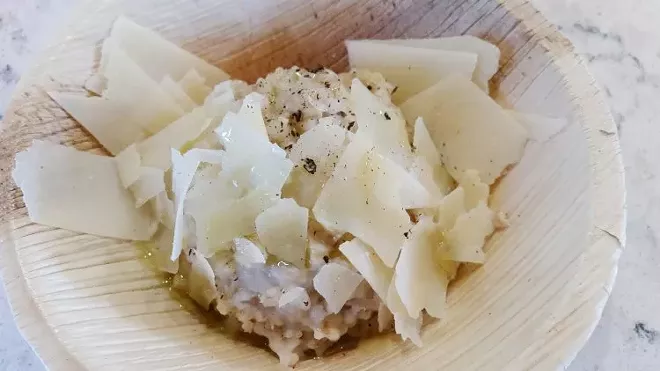 Oatmeal with parmesan cheese, olive oil, granulated honey, truffle sea salt, cracked pepper
In addition to açai and oatmeal bowls, salads and "create your own" trail mix will be offered.
Hours are Monday-Friday 7 a.m. to 4:30 p.m.; Saturday 8 a.m. to 2 p.m.