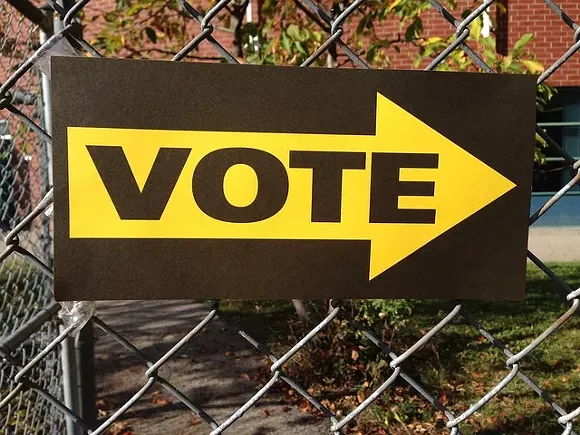 An extra week of voter registration in Florida after Hurricane Matthew added a potential yield of almost 64,000 new voters in the Sunshine State.
Florida Secretary of State Ken Detzner said Tuesday night that 36,823 new voter registration forms submitted between Oct. 11 and the new registration deadline of Oct. 18 were verified and active in Florida's voter database, according to a
press release
. Currently, 26,773 applications are in the verification process, and mailed voter registration forms that are postmarked by Oct. 18 are considered valid. Detzner says the department will devote more than 65 staff members to assist in this process up until Election Day on Nov. 8.
"Our number one priority is to make sure that voters have the resources they need to have the opportunity to vote," Detzner says in a
statement
. "Our goal is to encourage 100 percent voter participation and have zero percent fraud."
Florida Democrats sued Gov. Rick Scott earlier this month after he refused to extend the voter registration deadline after Oct. 11 because of Hurricane Matthew. A federal judge disagreed with his assessment that Floridians had enough time to register before the hurricane and ordered a week-long extension.