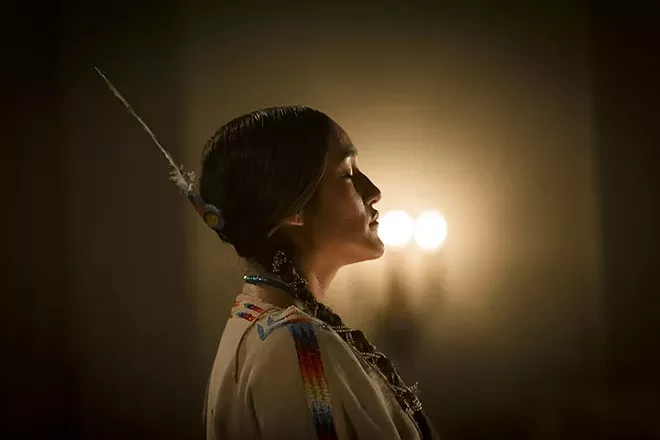 The Orlando Film Festival is getting big – really big. Although it's considered the city's No. 2 movie event (after the Florida Film Festival, which is twice as long and twice as well attended, and considered more prestigious), the OFF has grown into a monster, with 327 movies, the most in its 11-year history. That makes it the biggest in Central Florida, and possibly the state, judged by number of offerings. Held at downtown's Cobb Plaza Cinema Café, the festival is taking over six screens and running through Sunday. Most of the films are short ones: 258 shorts spread over 35 programs. Of the 69 features, 44 are narrative and 25 are documentaries. Highlights include the opening-night film,
Te Ata
; the world premiere of the Kevin Smith biopic
Shooting Clerks
; many films with an LGBT theme; and parties and discussion panels. The festival does not sell individual-film tickets, so you must buy a one-day ticket for $20 or a festival pass for $50-$100. Viddy well!
7 p.m. Wednesday, 11 a.m. Thursday-Sunday, Oct. 19-23 | Cobb Plaza Cinema Café, 155 S. Orange Ave. |
orlandofilmfest.com
| $20-$100