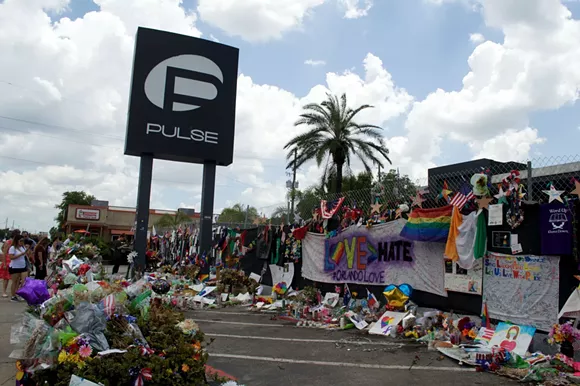 Photo by Monivette Cordeiro
The Orlando community is being invited to attend the unveiling of a mural memorial on a wall of the gay nightclub Pulse Thursday night at 11:30 p.m.
The mural, created by Los Angeles artist Mr. Brainwash (best known as the "star" of Oscar-nominated Banksy pic
Exit Through the Gift Shop
) and Strike Oil founder Nats Getty, plans to honor the 49 victims who were lost in the mass shooting at the club earlier this year. The art project is a collaboration with the two artists and The Girls Lounge, a group that helps advance equality in the workplace for corporate women.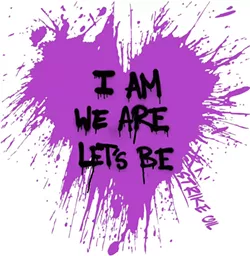 It will be the first time the club opens its gates to the public since the massacre on June 12. The community is invited to add final contributions to the mural. DJ Kim Anh and Brendan Reilly will perform at the ceremony, and local LGBTQ advocates and Pulse nightclub owner Barbara Poma will be in attendance.
"The mural will offer a chance to embrace those who lost loved ones, while raising awareness for Spirit Day and bullying against the LGBTQ community," according to a press release for the event.
Prints of the mural will be for sale, and those proceeds from the sales will go to GLAAD and the onePulse Foundation, an organization that formed after the tragedy to provide monetary assistance to Pulse survivors.