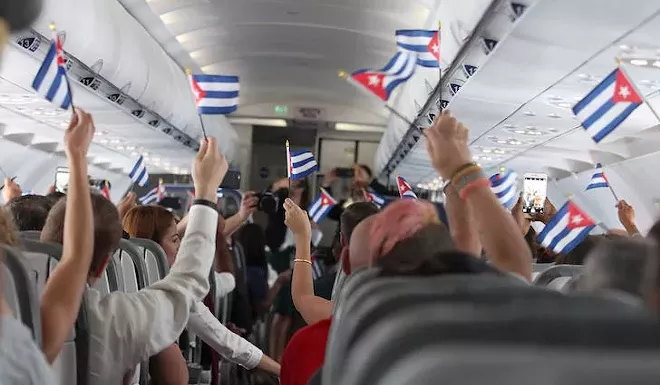 JetBlue Airlines announced that it will be offering daily flights from Orlando International Airport to Havana, Cuba, the city with the most fedoras and Tommy Bahama shirts per capita ... we imagine.
Flights from OIA to the José Martí International Airport in Havana start on Nov. 29. There hasn't been an official schedule released or price, but the Fort Lauderdale airport will be offering two daily round-trip flights, according to
USA Today
.
JetBlue also flies to three other cities in Cuba
for just $99
, but there are still strict rules in place when you travel. Travelers are required to buy a $50 visa from JetBlue, and must state their purpose for their trip.
Just goin' for some Cuban stogies still isn't a valid reason, unfortunately.