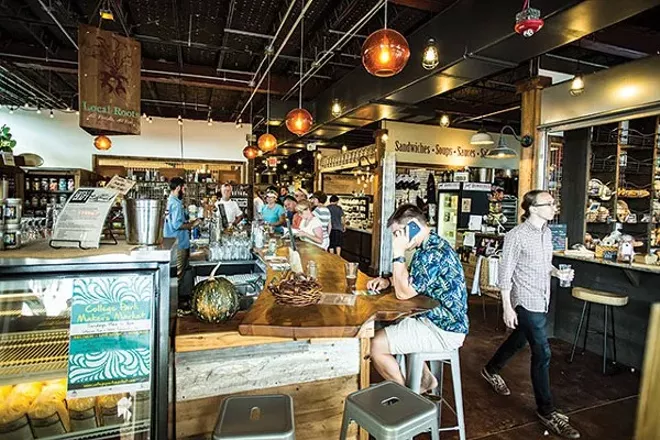 photo of East End Market by Rob Bartlett
It's hard to believe Audubon Park food hall East End Market has been open for three years — on one hand we can totally remember the deep anticipation as we waited the last couple of weeks before it opened, but on the other, it's such an integral part of the neighborhood now that it seems like it's always been there.
On
Saturday, Oct. 29, East End is throwing itself a third birthday party
and they're inviting the whole community to attend. As part of the celebration, there will be live music starting at 1 p.m. and kids art activities led by
ArtReach Orlando
. Best part: All of East End's merchants will offer $3 menus (check with individual restaurants and purveyors on Saturday for specifics; if you know anything about East End Market, you know that whatever's freshest that morning is what gets served that day).
In our
Oct. 8, 2013, cover story on East End's opening
, owner and developer John Rife talked about his awakening to food:
John Rife grew up on Kraft Singles. Despite having been born into what can generally be agreed upon as a life of privilege, fancy cheese was not something that he was exposed to. "Until I had great cheese, I didn't realize how awesome cheese was," he says.
Now his project is a well-established hub for local food and, for many visitors, a vehicle to experience that same awakening.