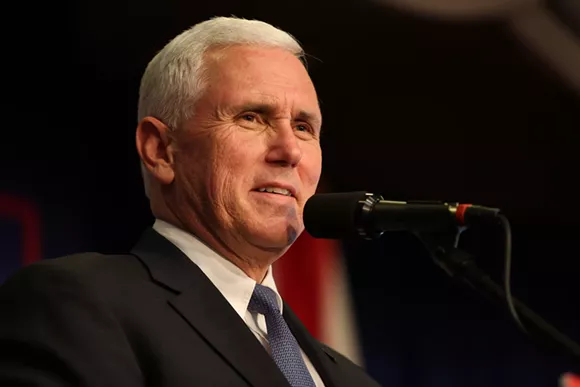 Indiana Gov. Mike Pence stopped by the Maitland Civic Center Monday to rally supporters of Republican presidential nominee Donald Trump.
Trump's running mate was joined by U.S. Rep. John Mica, who's currently battling to keep his congressional seat against Stephanie Murphy.
Pence tells the crowd that Republicans have nominated a man who "never quits" and "literally embodies the American spirit."
"[Trump] is a fighter," Pence says. "He is a winner. And until not too long ago, it seemed like he was out there fighting all on his own. But this party is coming together— this movement is coming together. Florida's coming together. We're going to make Donald Trump the next president."
Both
Trump
and his opponent
Hillary Clinton
are coming to Orlando this week as part of the knock-down, drag-out fight for Central Florida and the rest of the state. For weeks, Clinton has led in Florida, but the
newest polls
show the race tightening as Election Day approaches.
"Don't be fooled, Florida," Pence says at the rally. "This race is on."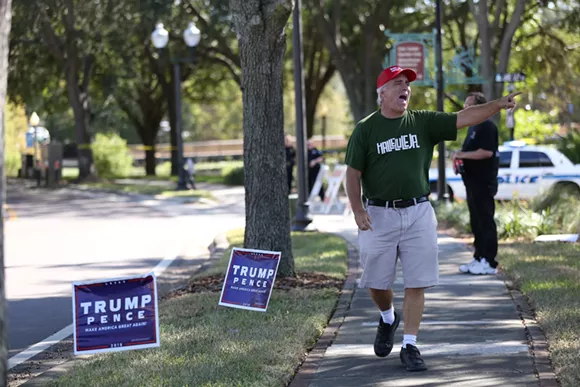 Pence says the choice between Trump and Clinton is not just between two candidates, but also two futures for America.
"Millions of Americans have just had enough," he says, which inspired some "lock her up" chants from the crowd. "And we've especially had enough with the fast and loose ethics of the Clintons all these years."
Before Pence's speech, Mica says Trump is a successful businessman and that national Democrats have spent $4.6 million in ads against him, according to the
Orlando Sentinel
.
"They're doing it to me, Donald Trump, Mike Pence, and Republicans across the country," he says, the
Sentinel
reports.