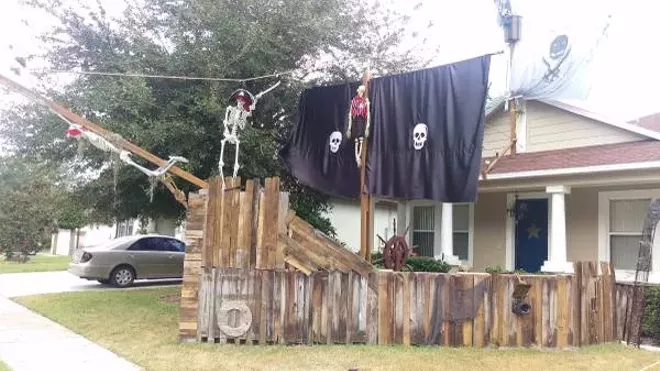 Because no one wants to take down their own Halloween
decorations, one Kissimmee resident is giving away an entire pirate ship– just as long as you haul it away yourself.
Posted to
Craigslist
on November 2, the owner claims that pretty much the entire ship is up for grabs, well, everything except for the skeletons and steering wheel.
Go on, you know you want this magnificent pile of wood in your front yard. Your neighbors will love it.