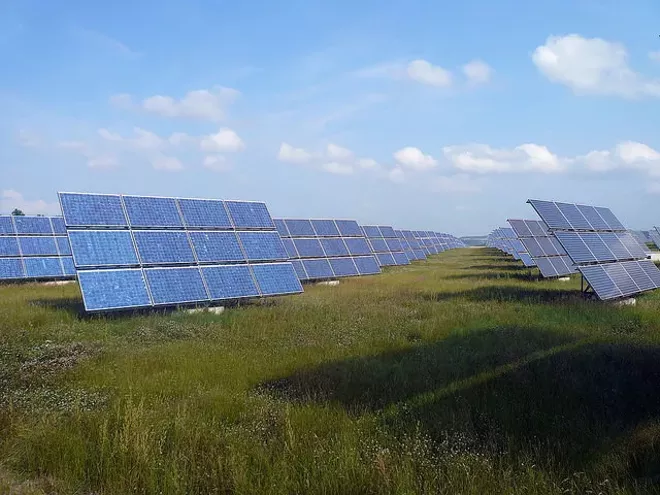 Photo by Global Panorama via Flickr
Florida's Amendment 1, also known as the Florida Solar Energy Subsidies and Personal Solar Use Initiative, has been rejected.
With 73 percent of precincts reporting, 49 percent of Floridians voted "No" and 51 percent "Yes." In Orange County, those results were nearly reversed, with 52 percent voting "No" and 48 percent "Yes," with 244 of 247 precincts counted. For a constitutional amendment in Florida to be approved, it must be approved by at least 60 percent of voters.
According to
Ballotpedia
, a vote "for" meant supporting a section in the constitution giving residents the right to own or lease solar energy equipment for personal use while also protecting residents who do not produce solar energy from subsidizing its production.
A vote "against" meant that personal use of solar energy would be protected by a state statute, and not by the constitution.
The main proponents of the amendment were
Consumers for Smart Solar
, who stated on their website, Yes on 1, that the amendment would promote solar, protect consumers from scams, and guarantee consumers' constitutional rights to place solar panels on their homes.
However, there was a lot of criticism of the amendment. One argument was that it was
misleading
, written in such a way that it sounds like it would provide rights and protections which, in reality, Floridians already have.
Opponents also
pointed out
that the main backers of the amendment were energy companies like Florida Power and Light and Duke Energy, and that Amendment 1 would allow them to exert control over solar energy production.