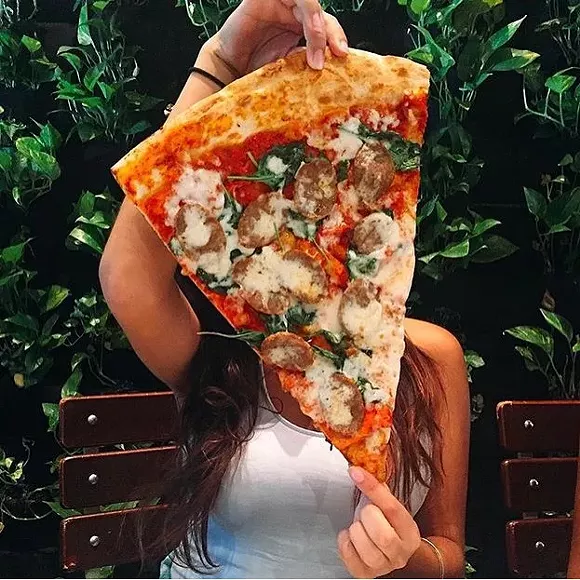 Photo via Lazy Moon Pizza/Facebook
The popular UCF-area pizza joint
Lazy Moon Pizza
, known for slices large enough to wear as a festive cape, will finally open its new Mills 50 location today.
The new locale is in the old Cruise Only building at 1011 E. Colonial Drive.
The arrival of these giant slices couldn't have come at a better time. The way this election has gone, tonight might call for a Boxcar Willy special, which involves a slice of cheese and a PBR for $5.