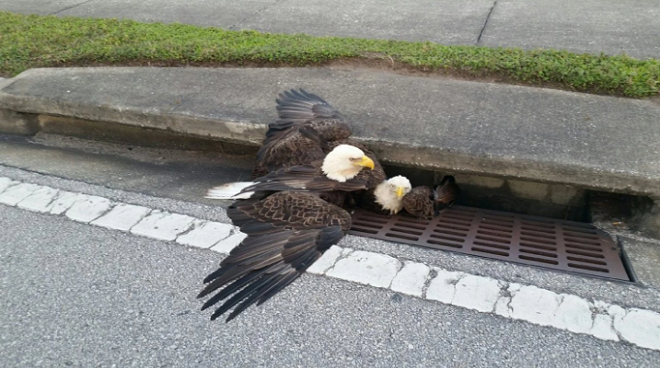 Photo via Orange County Fire Rescue
Thursday evening, two battling bald eagles dropped out of the sky and got themselves jammed into an Orlando storm drain, creating some sort of poignant allegory for American politics.
But what though? Let's let Twitter users answer that question:
As for the birds, they'll be alright.
Dianna Flynt, a rehabilitation supervisor at the Audubon Center for Birds of Prey, told
WKMG
that the birds were likely in a territorial battle and became interlocked, causing them to fall.
The bird on top eventually flew away, however the bottom one fell further into the drain. According to
WFTV
, the bird was rescued about 90 minutes later and will require six weeks of recovery before eventually being released back into the wild.