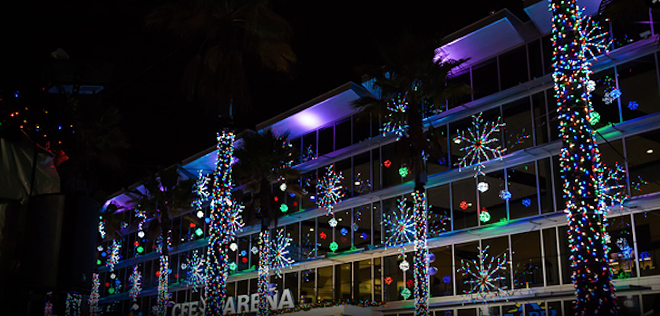 Snow doesn't normally fall in Florida but thanks to Light Up UCF, locals get a little slice of a white christmas.
The holiday attraction provides Central Florida families and residents with a family-friendly winter wonderland featuring ice skating to bust your ass in and rides.
There's also a light show synchronized with classic christmas tunes as snow magically falls on people's beaming smiles.
Nov. 18 - Jan. 7. CFE Arena, 12777 N. Gemini Blvd; $10-$20; 407-823-6363;
lightupUCF.com