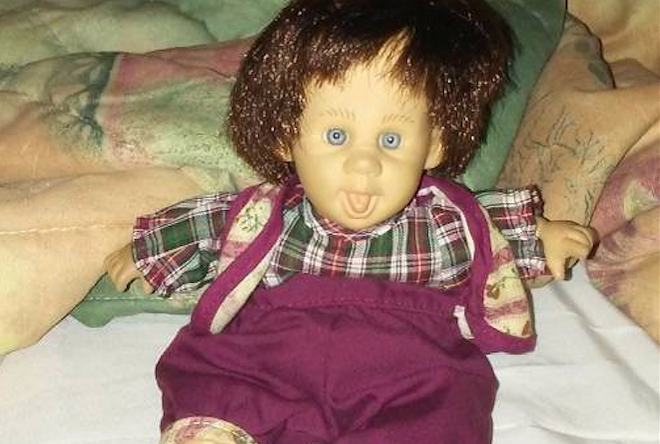 Just in time for Cyber Monday, a doll someone is claiming is possessed by the spirit of a deceased little boy is up for grabs on Orlando's Craigslist.
Simply titled "
Free Vesil Doll
," the listing was posted yesterday to Craigslist's "Free" section.
The post reads:
Have a vesil doll with a spirit of a little boy in it. His name is herbie and he is from texas. His parents were drug addicts and he died from there neglect. He is a happy little spirit that likes to watch cartoons and play with the radio and electronics. He needs a very good home we work alot so do not have time to spend with him. Whoever wants him he is free.
So, if someone on your Holiday shopping list is really wanting a haunted doll to watch cartoons with, you're in luck.