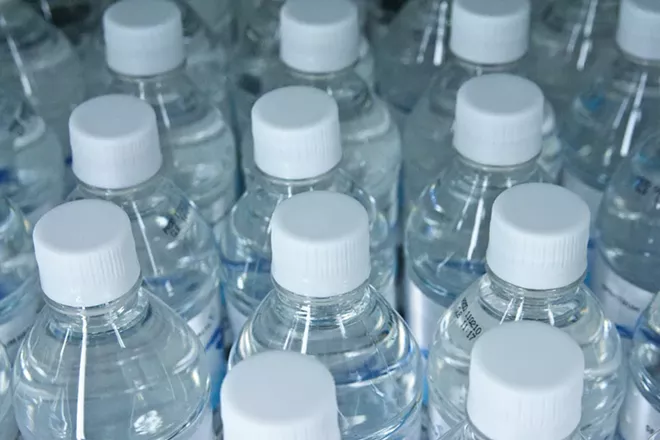 Photo via Steven Depolo/ Flickr
The viral trend of "bottle flipping" has caused officials at
Avalon Middle School
to ask students to not bring disposable plastic water bottles to campus anymore.
Basically, bottle flipping is a challenge that involves throwing a full, or partially full, plastic water bottle into the air so that it rotates and lands in the upright position.
That's pretty much it.
According to
WFTV
, the increased bottle activity around the school's campus has sparked Avalon Middle School's principal, Karen Furno, to send a note home notifying parents about the disruptions and the risk of potential injuries surrounding the trend.
This is not the first school to take action against bottle flipping. According to the
Boston Globe
, North Reading Middle School in Massachusetts has also banned the practice.
The Globe
also went on to say this habit had started costing one mom $20-$30 a week in water bottles.