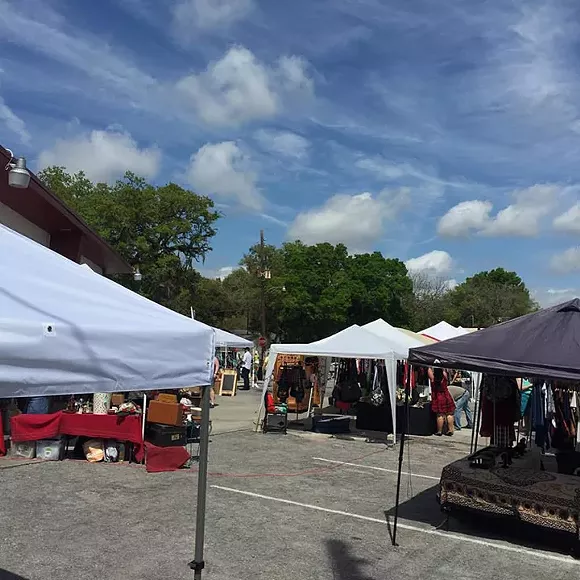 Holidays or not, some of us don't feel much like celebrating right about now – according to the Associated Press, about 71 million Americans have a reason to be down in the dumps to some degree. (Although 62 million of us are filled with glee.) It's not so easy to grab onto that holiday spirit of giving when you feel cheated, but listen: Thinking about your friends and family, trying to give them something that makes them happy, is a pretty good cure for depression. (And also for smugness, you get me?) However you're feeling, we recommend you give it a try. So we've gathered up four local markets happening this week where you're bound to find something for anyone on your list, and where those things are pretty likely to have been made by hand by someone who's practically your neighbor. Suck it up and get out there.
Saturday, Dec. 10:
The Orlando Pottery Festival:
One-of-a-kind hand-built and thrown ceramics, fine art pieces and practical items like mugs, trays and vases.
9 a.m.-4 p.m., Loch Haven Center, 610 N. Lake Formosa Drive, 407-221-4225,
orlandopotteryfestival.org
Sunday, Dec. 11:
The Local Elf Market:
Art, jewelry, handbags, bath and apothecary products, plus live music by Michael Powell and food from Fah-Yuh Cajun Kitchen, all in Barley & Vine's comfy Milk District beer garden.
noon-5 p.m., Barley & Vine Biergarten, 2406 E. Washington St., 407-930-0960,
barleyandvineorlando.com
Sunday, Dec. 11:
Will's A Faire Holiday Market:
More than 50 vendors selling vintage and retro finds alongside handmade wares and crafts, plus six bands.
1-8 p.m., Will's Pub, 1042 N. Mills Ave.,
willspub.org
Tuesday, Dec. 13:
Redlight Saves Christmas:
Is it a sale or a party? Kind of like a party where you can buy stuff from local small business like Cloak & Dapper, Bamapana Vintage, Dear Prudence, Alchemy Salon and more, with food by P Is for Pie and Daydream Pizza, and a photo booth to capture your holiday spirit-face.
6-10 p.m., Redlight Redlight, 2810 Corrine Drive, 407-893-9832,
redlightredlightbeerparlour.com