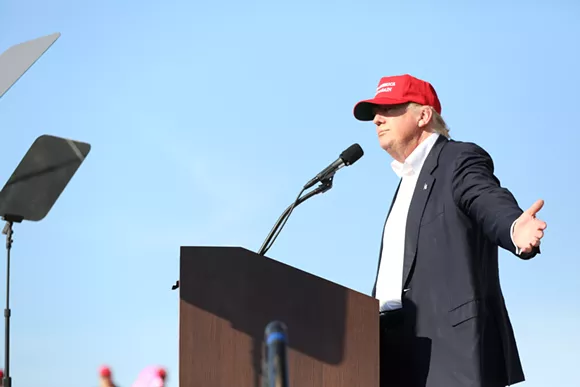 President-elect Donald Trump and his running mate Mike Pence are coming to
Orlando
next week to thank all of you, despite the fact this city
overwhelmingly voted
for Hillary Clinton.
Trump apparently did not have enough of the rabble-rousing rallies he held throughout the campaign and is coming back for more on his 'U.S.A. Thank You Tour.' The Republican businessman is visiting cities in states he won during the presidential election on Nov. 8. Trump won Florida's 29 electoral votes, but in Orange County, Clinton beat Trump by a
margin
of 60 percent to 35 percent.
Trump will be holding his
rally
in Orlando on Friday, Dec. 16, at the Central Florida Fairgrounds on 4603 W. Colonial Drive. The event starts at 7 p.m.