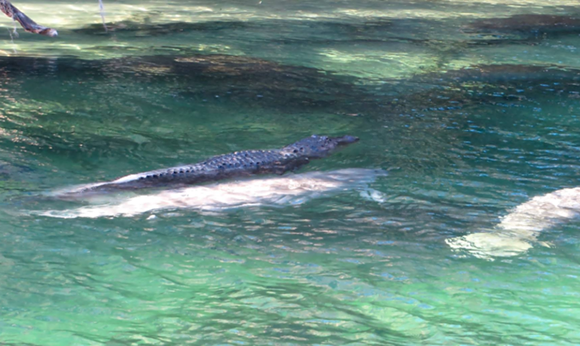 A woman caught a photo of a lazy alligator hitching a ride on the back of a manatee, resulting in arguably the best Florida photo of 2016.
While visiting Blue Spring State Park in Orange City, Florida, Dana Menk of Jacksonville, snapped the above photo and posted it to the Florida Fish & Wildlife's
Facebook
page.
It truly is a thing of wonder.
On a related note, last year's best photo involved
a raccoon "riding" on the back of an alligator
. As you can see, there is a trend here.
Photo by Richard Jones via WFTV
Next year we're hoping for an alligator riding on a shark.
If you can't make it out to Blue Spring for whatever reason, at least checkout their live manatee cam.