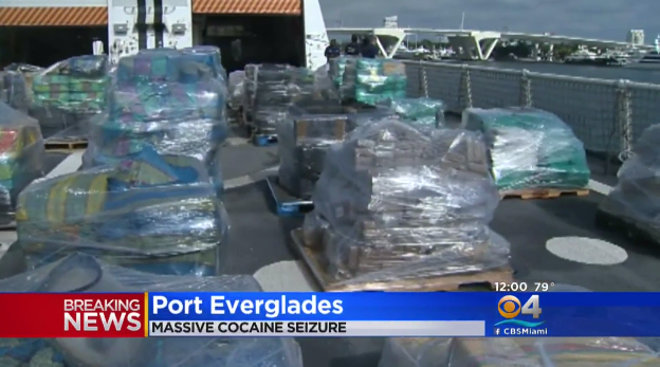 Screengreab via CBS Miami
This morning, the U.S. Coast Guard offloaded more than 26 tons of confiscated cocaine at Port Everglades in Fort Lauderdale, Florida, and just look all that uncut yeyo.
According to
CBS Miami
, this literal boatload of cocaine is one of the largest drug offloads in history, and is worth nearly $715 million whole sale, $2 billion on the streets.
The haul consists of drugs from 27 different smuggling busts that took place off the Eastern Pacific Ocean, and along Central and South America.
Using a massive crane, the blow will eventually be shipped to the different agencies prosecuting each individual case.