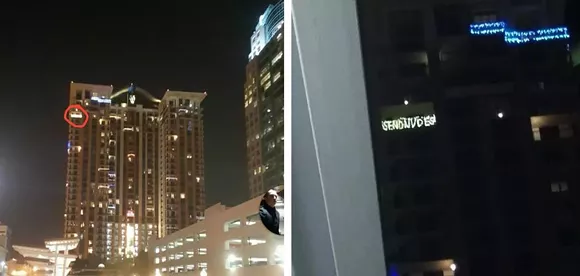 Photo via squeefactor/Reddit
Like a bright and shining star for all of Orlando to see, a glowing window display in the 55 West building is asking that we please "Send Nudes."
Nestled between festive holiday lights, and clearly visible from I-4, the apartment's window display was photographed last weekend and uploaded to
Reddit.
No word on whether or not they've received nudes, but if a stocking filled with dick pics is what this person is after, may their holiday requests be fulfilled.
Photo via squeefactor/Reddit