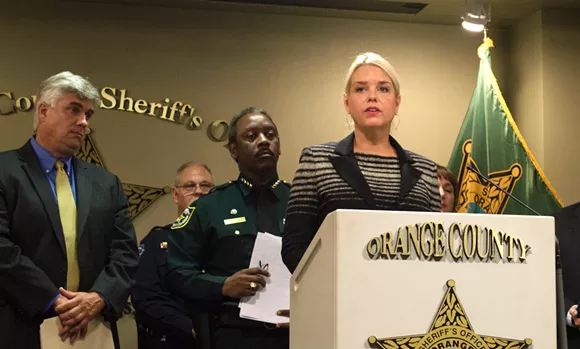 Photo by Monivette Cordeiro
Attorney General Pam Bondi's office this week filed three cases alleging hotels in Hillsborough, Pinellas and Polk counties engaged in price gouging in October as Hurricane Matthew caused residents to flee their homes in some parts of the state.
The complaints, dated Tuesday and released Thursday, seek civil penalties under a law known as the Florida Deceptive and Unfair Trade Practices Act. The cases were filed against companies and individual owners of a Days Inn in Tampa, a Red Roof Inn in Clearwater and a Sleep Inn & Suites in Lakeland. In each case, the hotel operators are accused of dramatically increasing room rates in early October as Hurricane Matthew pummeled parts of the East Coast during a declared state of emergency.
"As Hurricane Matthew strengthened into a dangerous Category 4 storm, more than a million Floridians and visitors were urged to evacuate," Bondi said in a prepared statement Thursday. "Many of these people turned to these businesses for safe shelter but could not afford a room."