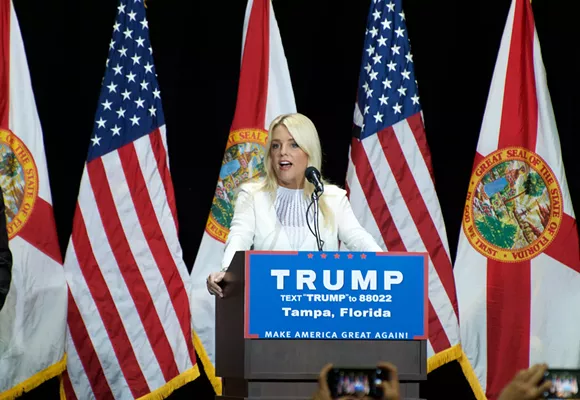 Photo by Monivette Cordeiro
Florida Gov. Rick Scott has selected a new prosecutor to investigate the complaint filed against Attorney General Pam Bondi for a $25,000 campaign contribution she received from Donald Trump.
Bondi was put under the spotlight during the presidential campaign for the 2013 donation Trump made to her political committee while she was considering whether Florida should investigate complaints that Trump University had defrauded consumers. Ultimately, she decided not to pursue the allegations. The political donation from Trump to Bondi cost him a $2,500 penalty to the IRS after it was discovered the donation was an illegal political contribution from the president-elect's charitable foundation, which can't make political donations.
The
Associated Press
reports Stephen Russell, a state attorney from southwest Florida, was assigned the complaint by Scott. The Massachusetts lawyer who originally filed the complaint asked for Hillsborough State Attorney Mark Ober to investigate, but Ober asked Scott to appoint somebody else because Bondi used to work for him.
Russell has one year to decide whether the complaint has merit, according to the
AP
.