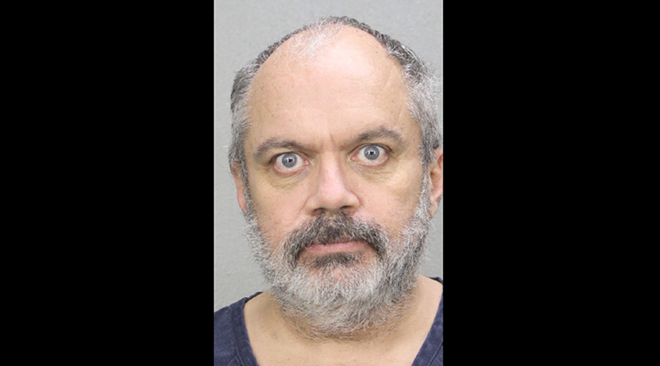 Photo via Broward Sheriff's Office
The federal case for Craig Jungwirth, a former Orlando resident and turdish internet troll, has been dropped.
You may remember Jungwirth as the troll who, following the Pulse massacre,
allegedly posted to his Facebook page
, "None of you deserve to live. If you losers thought the Pulse nightclub shooting was bad, wait till you see what I'm planning for Labor Day."
Federal prosecutor Marc Anton filed a brief, one-paragraph document advocating the court drop Jungwirth's case Tuesday, reports the
Sun-Sentinel
.
The 50-year-old, who now lives in Wilton Manors, Florida, has been in custody since early September for unrelated charges, including not paying his tab at a restaurant and another for breaking windows at a bar.
Jungwirth came to the attention of federal prosecutors on Aug. 30, after a screenshot appeared to show Jungwirth's aforementioned ant-LGBT rant.
However, back in November, federal prosecutors claimed the case was "weak," mostly because they couldn't directly link the threat to Jungwrith, who they believe may have more than 50 Facebook profiles.
According to the
Sun-Sentinel,
Anton did not go into any more specific details on why Jungwirth's case was dropped.
Meanwhile, Florida
Gov. Rick Scott announced plans to ask the Florida Legislature for $5.8 million
to hire 46 more state counterterrorism agents.