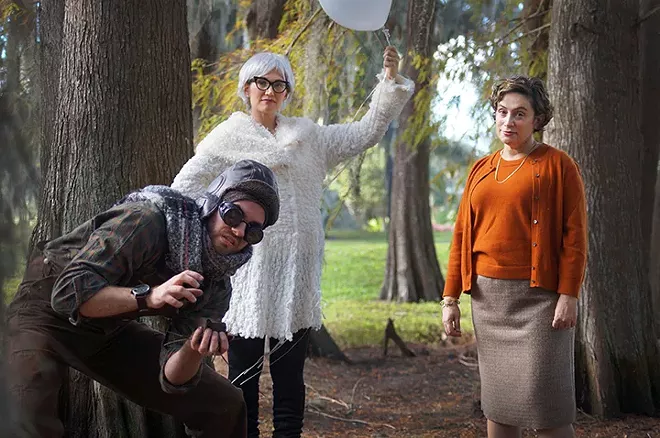 More than 5 million Americans are living with Alzheimer's – no, hey, come back, we swear this isn't a downer – but probably very few of them would believe that something joyful could be made from their disease. Steve Yockey's new play,
Blackberry Winter
, proves them wrong.
A "blackberry winter" is the obverse of Indian summer – a brief cold snap in the middle of spring's awakening warmth. In
Blackberry Winter
, protagonist Vivienne alternates between relating the workaday particulars of caring for her mother, who has slipped into a state of dementia, with flights of fancy: She's created an origin myth for Alzheimer's, a fable about Gray Mole (who steals memories) and White Egret (who tries to protect the forest animals). Storytelling is the most human impulse; the comforts of fiction may be fleeting, but the attempt to impose a narrative on life's chaos is soothing in and of itself.
Blackberry Winter
brings the warming thaw of spring to a heart frozen by fear and grief.
7:30 p.m. Friday, Jan. 6 | through Feb. 5 | Lowndes Shakespeare Center, 812 E. Rollins St. | 407-447-1700 |
orlandoshakes.org
| $13-$50