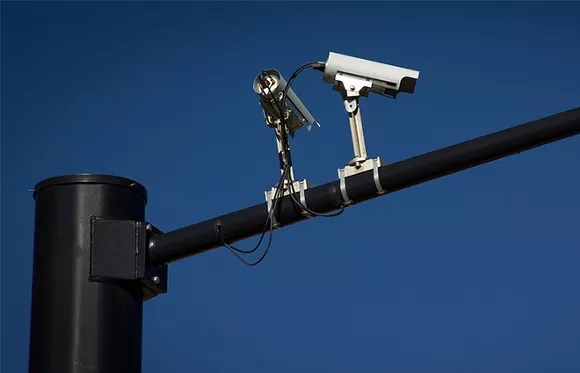 Photo by Dave Dugdale via Flickr
Suggesting that red light camera systems cause more accidents than they prevent, a new
study
from the Department of Highway Safety and Motor Vehicles shows a large bump in collisions at Florida intersections with red light cameras.
Using data from July 2012 to April 2016, the survey looked at 148 intersections with red light cameras and found that total crashes were up 10.14 percent after the systems were installed.
Unsurprisingly, the study also found that collisions involving a vehicle that ran a red light were down by 3.14 percent, but rear end collisions were up 11.41 percent.
Orange County
has quite a few red light cameras, mostly because the state and local governments get to split the $158 ticket. According to the
State Department of Revenue
, Florida brought in nearly $60 million from red light camera fines last year.
However, there is hope. Currently, the number of red light cameras across Florida is down to 108, a significant decrease from last year's 688, and a recent bill (
SB178
) was filed to remove all red light cameras in the state of Florida by 2020.
In the meantime, Orange County is still riddled with red light cameras/cash generators...